Profile

Free Account
Created on 2017-04-11 21:06:40 (#3035836), last updated 2017-04-14 (23 weeks ago)
364 comments received, 0 comments posted
18 Journal Entries, 2 Tags, 0 Memories, 6 Icons

About

Mini Bio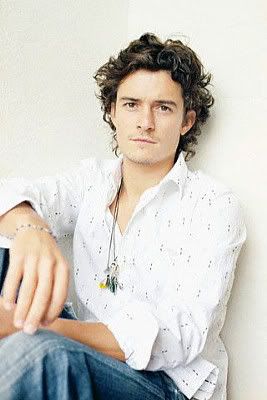 Somebody's always telling me what to do. Agents, managers, directors, producers, fellow actors, the makeup artist, the lighting crew, the propmaster, the magazine photographer, the fuckin' git blocking my car with his so he can 'just do his job' with his camera....
My mum.
No use getting your bits in a wad I say.
So, when I found out about this smashing new livejournal thing, where you can bloody well talk to more people in a minute than you can text message in an hour, I figured maybe it was time I offered some advice to other people? I could be, like, "Dear Orlando", instead of "Dear Abby"!
I mean, who's gotten more advice from other people in the past few years than me, yeah? Not all of it was good, but my mum always says you learn by doing--well, she says stop wanking off unless you're gonna be sure you lock the loo door too, but I'm just sayin'....
Anyway....
I thought maybe I could help people with their love life. I mean, people are always yellin' at me, "Orlando, how's your love life?" and then gettin' all arsey 'cause I don't talk about it. Not everybody kisses and tells, y'know. Some people stay in the closet for years and years--
Uhm....
Maybe you'll find something to help you here. Maybe not. I dunno, but thanks for stopping by.

Connect
acting
,
alcohol
,
aragorn
,
barhopping
,
beaches
,
biking
,
boobies
,
bungee jumping
,
cell phones
,
craig parker
, dangly bits, dirty ranger, dogwalking,
dvd's
,
eric bana
,
fast things
, filthy human,
flirting
,
friends
,
global warming
,
going fast
, great danes (hee),
handcuffs
,
hats
,
horseback riding
,
horses
,
jewelry
,
karl urban
,
kissing
, little charms,
lord of the rings
,
making movies
, mate tea,
monty python
,
motorcycles
,
movies
,
mp3's
,
new zealand
, northern softy, ohmygodiforgottoputjohnnydepp,
penquins
,
photography
,
rufus wainwright
,
scarves
,
sculpting
,
sean bean
,
shagging
,
shiny things
,
shopping
, sidi, sir ian, smelly ranger,
snow skiing
,
snowboarding
,
sparkly things
,
spongebob squarepants
,
strider
,
surfing
,
swimming
,
tattoos
,
theater
,
travel
,
u2
,
umbrella drinks
,
victoria's secret
,
viggo mortensen
,
watches
,
watersports
,
waves

People
[View Entries]
sarkka

[livejournal.com]
alilacia
,
annie00732
,
benji4you
,
bibliotech
,
blondie001
,
dancingbarefoot
,
doylebaby
,
encelade2
,
floatingleaf
,
galor5
,
gattodoro
,
golden-helikaon
,
helena-s-renn
,
illuminated-sin
,
jasmineskie
,
julia-aka-jj
,
klear0bsession
,
koulagirl666
,
legolas-is-mine
,
lenalove
,
more-hana
,
mr-illuminated
,
nurseowens
,
obvmluver
,
oceansnset
,
orli-gasm
,
orlisheart
,
pseudoblu
,
rainweaver13
,
raphaha
,
rsharpe
,
sarkka2
,
shrinetolust
,
silvs-fiction
,
sitaray
,
slashfairy
,
stormatdusk
,
sundew
,
sweetinstigator
,
teh-kimeye
,
thalassatx
,
tiinuli101
,
tpmfan2000
,
truly-tazi
,
tularia
,
twelfth-sign
,
vatulele
,
westbeilschmidt
,
xchasingtailsx
,
zee113

Communities
[View entries]

Feeds
[View Entries]

Subscriptions (0)

Linking
To link to this user, copy this code:
On Dreamwidth:
Elsewhere: